Sock Puppets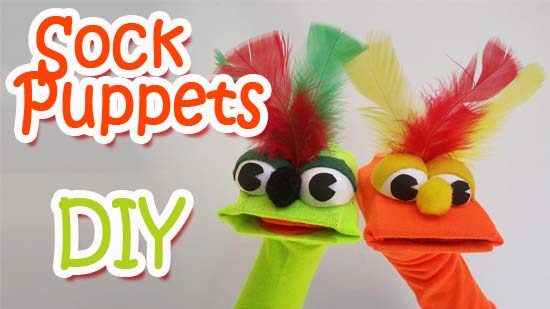 In this tutorial: How to make Sock Puppets – step by step DIY Crafts.
Materials:
Sock
Felt
polystyrene sphere n* 3
1 pompom
Scissors
Foam crafts  (black)
Feathers
Cardboard
Hot silicone glue
Pattern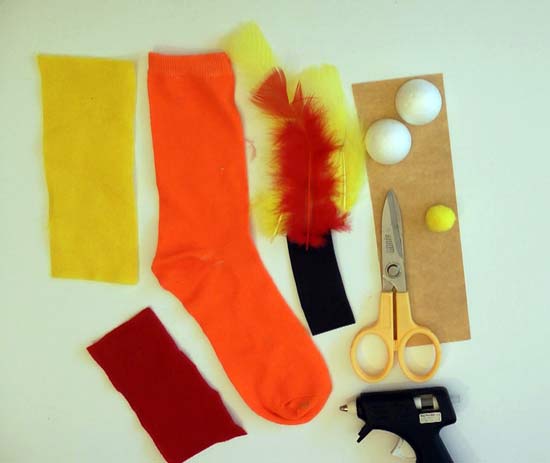 PROCEDURE:
1 – fold the cardboard in half , cut according to the pattern.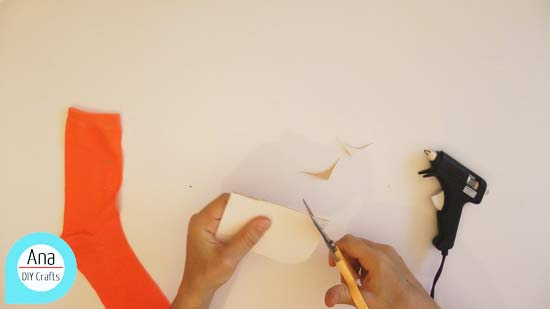 2 – fold every part in half.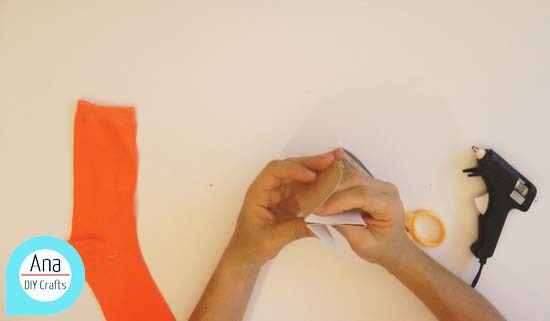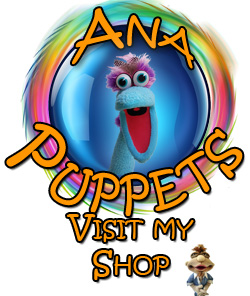 3 – take the sock and turn it inside of itself.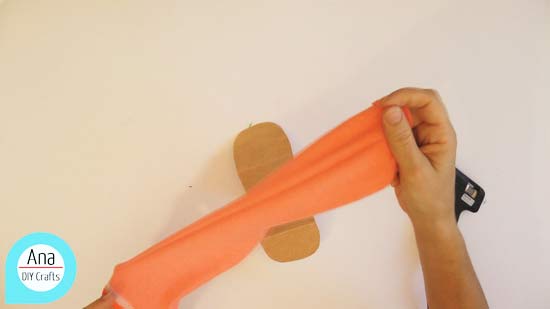 4 – glue the internal cardboard part and take the sock and turn it outside of itself.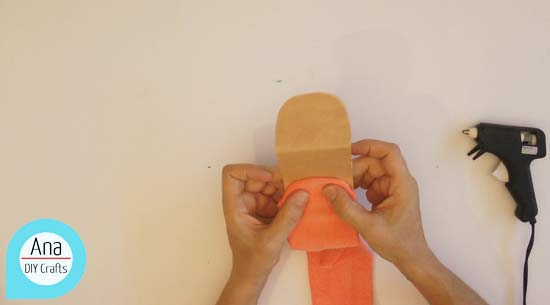 5 – cut a piece of felt to make the inside of the mouth.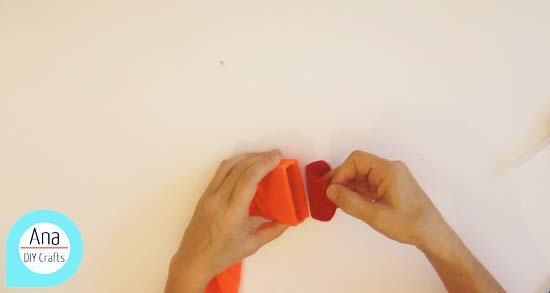 6 – cut the polystyrene sphere in half and cut a piece in every half.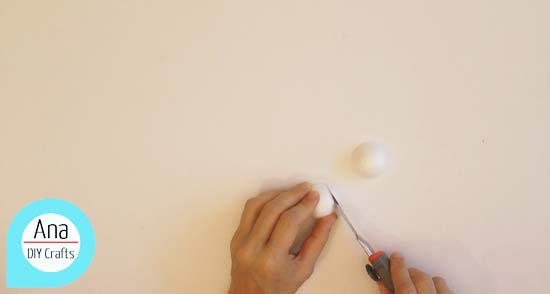 7 – make the eyelids with felt and glue the eyes on the mouth.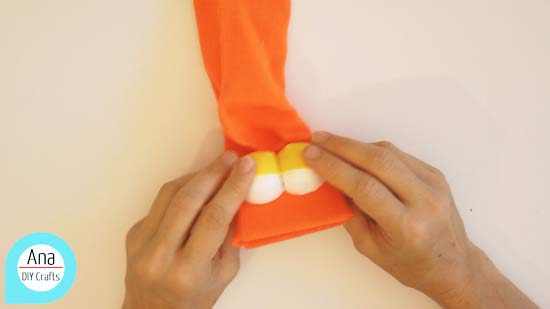 8 – to finish the eyes cut two circles of foam crafts , cut a little triangle.
9 – add feathers to make the hair.