Melted Bead Ornaments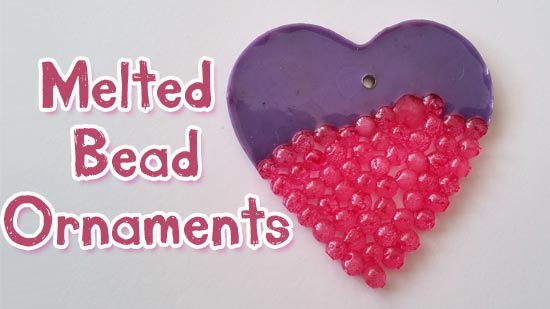 In this video tutorial I show you  how to make  melted bead crafts ornaments in an easy and fun way , can be used to decorate your crafts …
TUTORIAL:Melted bead ornaments
Materials:
Metal Cookie Molds
Beads
Stopper Beads
Baking Tray
Oven aluminum foil
Brochette wooden sticks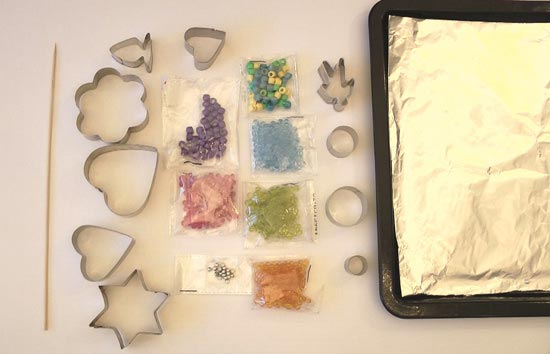 Procedure:
1- cover the baking tray with oven aluminum foil and place the metal cookie molds.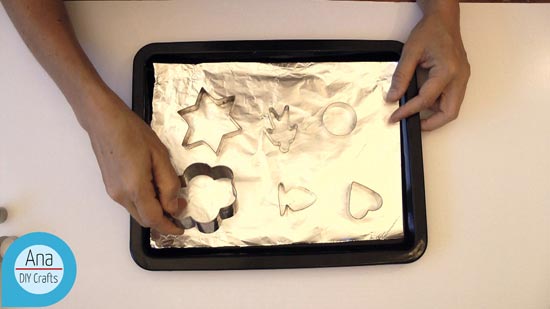 2- place the beads inside.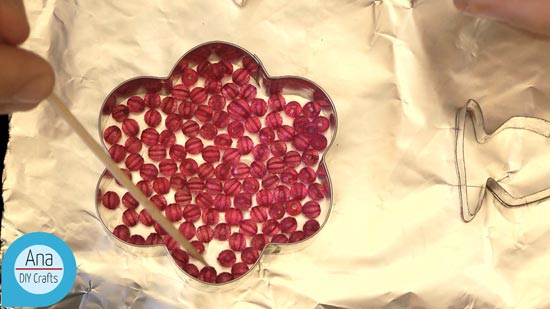 3- place a stopper metal bead.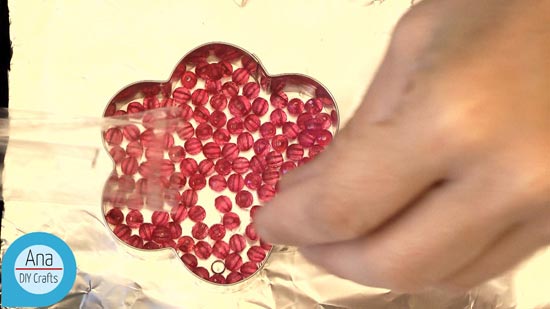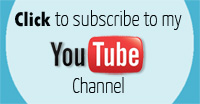 4- put in the oven 20 min 200°C (400°F).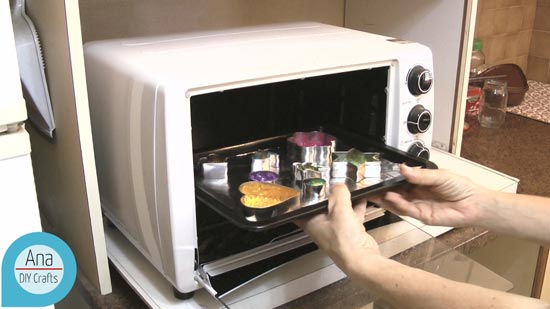 5- After 20 minutes open the oven door to cool and unmold the ornaments.