Christmas Wreath with Straws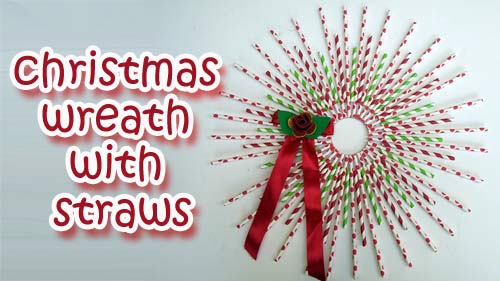 A Christmas Wreath with Straws – Christmas  crafts ideas – Ana | DIY Crafts.Video Tutorial
Materials:
Paper Straws
hot silicone glue
rule
pencil
decorative ribbon
decorative elements
cardboard ring shape :
ext diameter 13.5 cm
int diameter 6.5 cm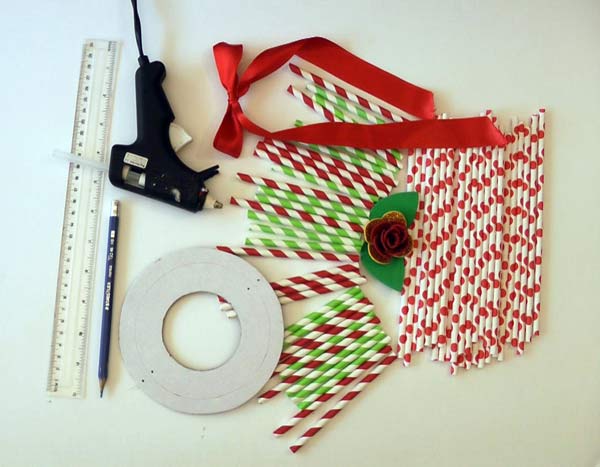 Procedure :
1 – draw  the diameter and then a perpendicular.
2 – start gluing the straws around with hot silicon .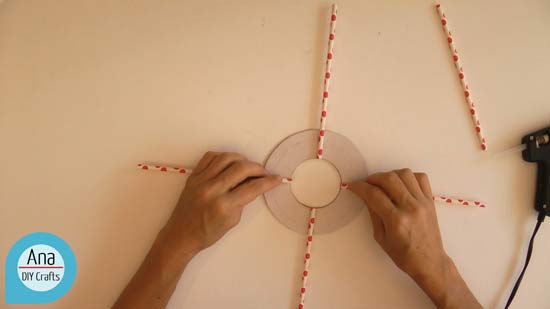 3 – include straws in different size and colors until the end of the circle.